08 Jul 2019
Gluten Free Falafel Recipe by Healthy Living James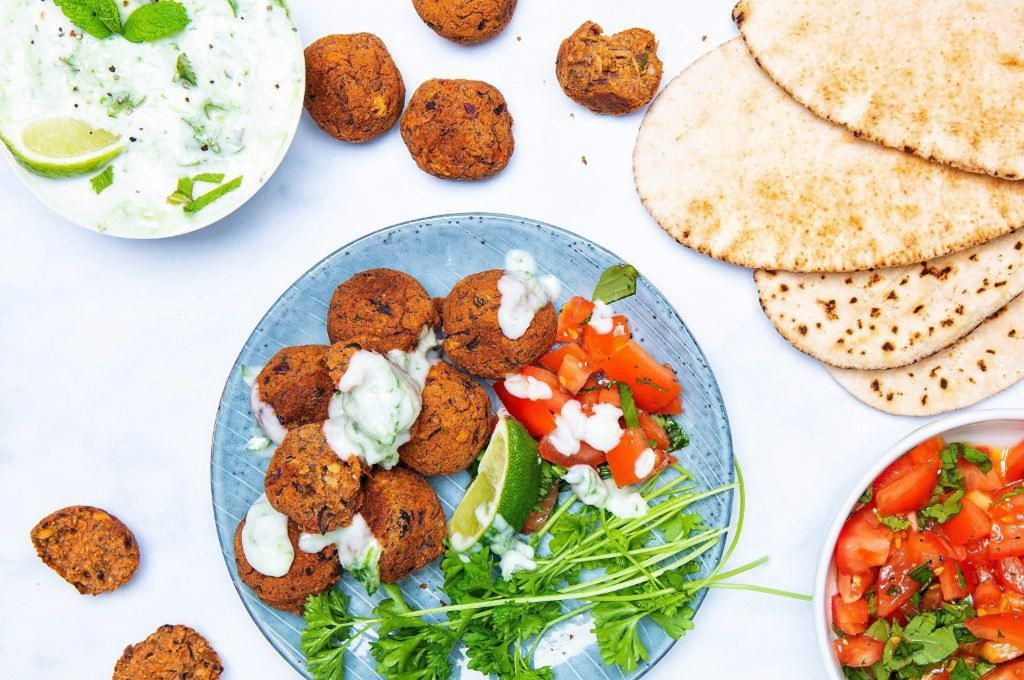 These gluten free falafels are the latest creation from Healthy Living James – a food blogger who specialises in creating healthy and quick gluten, wheat, dairy, egg and refined sugar free recipes! The falafels are completely plant-based, incredibly simple to make and are great to cook for friends and family as they use little ingredients and are suitable for any lifestyle.
These healthy falafels use a combination of chickpeas and black beans meaning they contain a decent amount of plant-based protein. Plus, as the ingredients are super simple (most can be found in local supermarkets), you can really play around with flavour combinations and spices to suit your tastes.
The recipe requires just 11 healthy ingredients and a few simple steps:
Prep Time: 5 minutes
Cook Time: 25 minutes
Total Time: 30 minutes
Servings: 16 falafels
Ingredients
1 red onion finely chopped
2 garlic cloves crushed
1 heaped tsp ground coriander
1 heaped tsp paprika
½ tsp chilli flakes
1 400g can black beans drained and rinsed
1 400g can chickpeas drained and rinsed
1 juice of lime
handful fresh parsley
⅓ cup chickpea flour (AKA gram or besan flour) other flour should work
1 tbsp tomato puree
Instructions
1. Firstly heat a pan with a drizzle of olive oil
2. Meanwhile finely chop the red onion adding to the pan along with the crushed garlic and cook for a minute until softening
3. Now add the chickpeas, black beans, spices along with a pinch of salt and pepper and fry together for 5 minutes
4. Pour the ingredients into a food processor along with the lime juice, flour, parsley and tomato puree and blitz. You're looking for a slightly chunky consistency so don't completely blend until smooth (you may need to stop and press in the sides of the mix to create an even consistency)
5. Allow the mix to cool for 5 to 10 minutes
6. Meanwhile turn on your oven placing a baking tray inside to warm up at 200C
7. Once the mix has cooled a little shape into small balls, aim for roughly about 16 balls
8. Remove the tray from the oven, drizzle over a layer of olive oil onto the tray and evenly place the falafel balls. Place in the oven for 10 minutes before turning to cook on the other side for 10 minutes
9. If you would prefer to fry the falafels to make them even crispier then simply add oil to a deep pot and fry for a couple minutes until golden.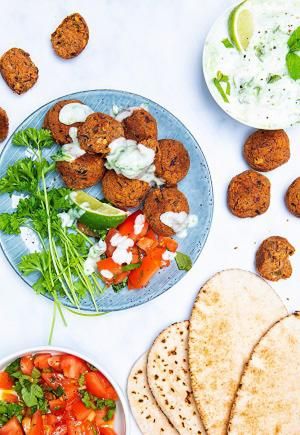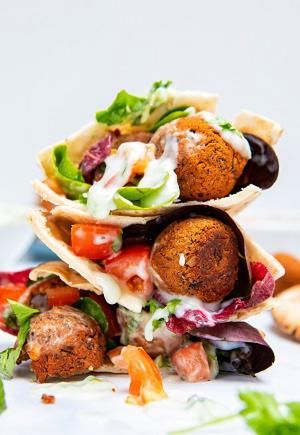 Make sure to follow James on Instagram @healthylivingjames for more plant powered and allergy free food inspiration!