30 Jul 2019
Go Eco-Friendly this Festival Season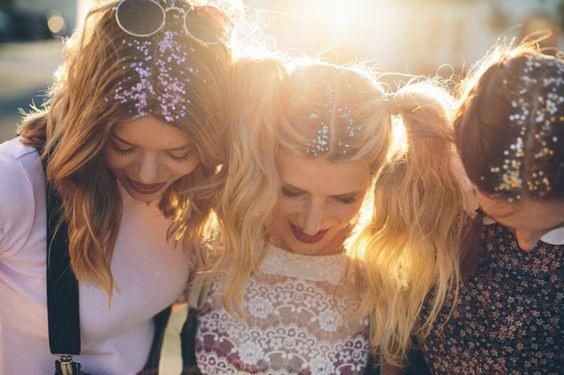 Every year, thousands of festival goers haul their rucksacks to a huge field for a weekend of mixed cocktails, good music and late-night dancing – and this year I'm one of them! I'll be heading to my first ever festival this weekend, and I can't wait! But between the excitement of perfecting my festival looks and practicing how to pitch a tent, I also have a last-minute shopping list of things I need to buy - and with a conscious approach to make sure my festival fun doesn't harm or have an impact on our environment...
This year festivals are becoming stricter on single use products, with organisers encouraging attendees to leave their face wipes and glitter products at home and Glastonbury going as far as banning all plastic products on site. To make sure you get your festival essentials right, I've put together a roundup of the products I'll be taking to also inspire you to also reduce your festival environmental footprint:
Insulated Water Bottles – If you take away one thing from this list, let it be this. So many festivals have now gone plastic free and having a reusable water bottle is essential to stay hydrated in the heat – plus they're great for not contributing to the excess packaging you would otherwise have to buy (and carry!). Chilly's are a great bottle brand with so many different designs to choose from. They also keep drinks cold for 24 hours which is perfect for a festival taking place in the middle of summer.
Face Halo Make Up Remover Pads - The latest craze to take over the beauty industry. The reusable Face Halo pads have been tried and tested to remove all your makeup, including waterproof mascara! Since being spotted on a popular daytime show, the pads have been flying off the shelves. I'd suggest snapping these up while you can – not only are they a great festival purchase but you would save on cotton pads and cleansing water at home too!
Face/Body Wipes – Since being labelled as one of the worst products you could have in your beauty stash, many of us have been ditching the face wipes to opt for something more environmentally friendly. But with festivals known for their mudslides and the chances of showering everyday being slim to none, sometimes nothing is as effective as a trustee wet wipe. Luckily, Beauty Kitchen offer these amazing compostable wipes that are 100% natural and great for your skin too!
Teeth Products – A brand I have recently come across that I am loving is Georganics, they have created an all-natural oral care range that is 100% organic and amazing for keeping your teeth clean! I've been using the floss for the last month and I have noticed an incredible difference in the overall whiteness of my teeth. Their mouthwash tablets are also a festival essential, they even have a range for kids making their products perfect when you're bringing your little ones to a festival.
Reusable Cutlery – Gone are the days of single use knives and forks, this handy set is made of bamboo and is completely eco-friendly. The set comes in a handy travel pouch to fold away and keep clean – the set also comes with a bamboo straw, so you no longer need to reach for an unnecessary plastic one.
Dry Shampoo – Dry Shampoo is another festival essential for keeping hair clean and looking amazing with your festival outfits. But as many dry shampoos come in an aerosol, they are incredibly damaging to the environment and the air around you. One of my favourite brands Bumble and Bumble have created this great alternative which comes in a liquid form that just needs to be combed through the roots. It also gives you added volume and shine – perfect for the festival look!
Biodegradable Glitter – No festival attire is completed without a sprinkle of glitter, from sequins to sparkles they glam up any outfit and really make you stand out. Luckily biodegradable glitter is a huge trend now and lots of online shops and even festival pop ups are using it. My go to glitter brand is EcoStardust, they have an amazing range of colours and even offer glitter kits, so you'll have a full supply for your festival weekend!