27 Mar 2021
Keeping your skin healthy during exercise

With the exciting news of gyms re-opening on 12th April, many of us will be popping on the lycra and heading back to a sort of normal communal working out again. But before you step back on the treadmill, spare a thought for that gorgeous complexion of yours. Exercise, as we well know, is one of the fundamental keystones for maintaining optimum health, but what is often overlooked is keeping our skin healthy during the exercise process.
The key factor in this equation is sweat, when we sweat our pores open to regulate our temperature, but also the grime from what is already on the face seeps into the pores and mixes with the impurities that are expelled with the sweat. So as you start to cool down after your workout, the skin will re-absorb the dirt which can lead to pesky skin concerns such as acne, dehydration, skin irritation and rashes.
But we don't want to give sweat a bad rep, there are amazing positives of sweating when we exercise:
It's signal during that the warm-up phase is over and you are entering the performance zone. Once you are in the performance zone, sweat regulates your body temperature.
When we sweat water hydrates, minerals and salt naturally exfoliate, and urea and uric acid combat dry skin and dermatitis.
There are also studies that say sweating can help protect skin from bacteria like E. coli and Staphylococcus aureus by secreting a rather nifty natural antibiotic called Dermcidin.
Sweating purges the skin of bacteria, dirt, oils and impurities. The optimal pH factor for the skin is the same as the pH factor of sweat.
So what are the best ways to benefit from the good bits of sweating without the negatives? I have spent many hours looking into this at Skin In Motion and have these top tips that are easy to do, even when you are in a rush:
Before you workout: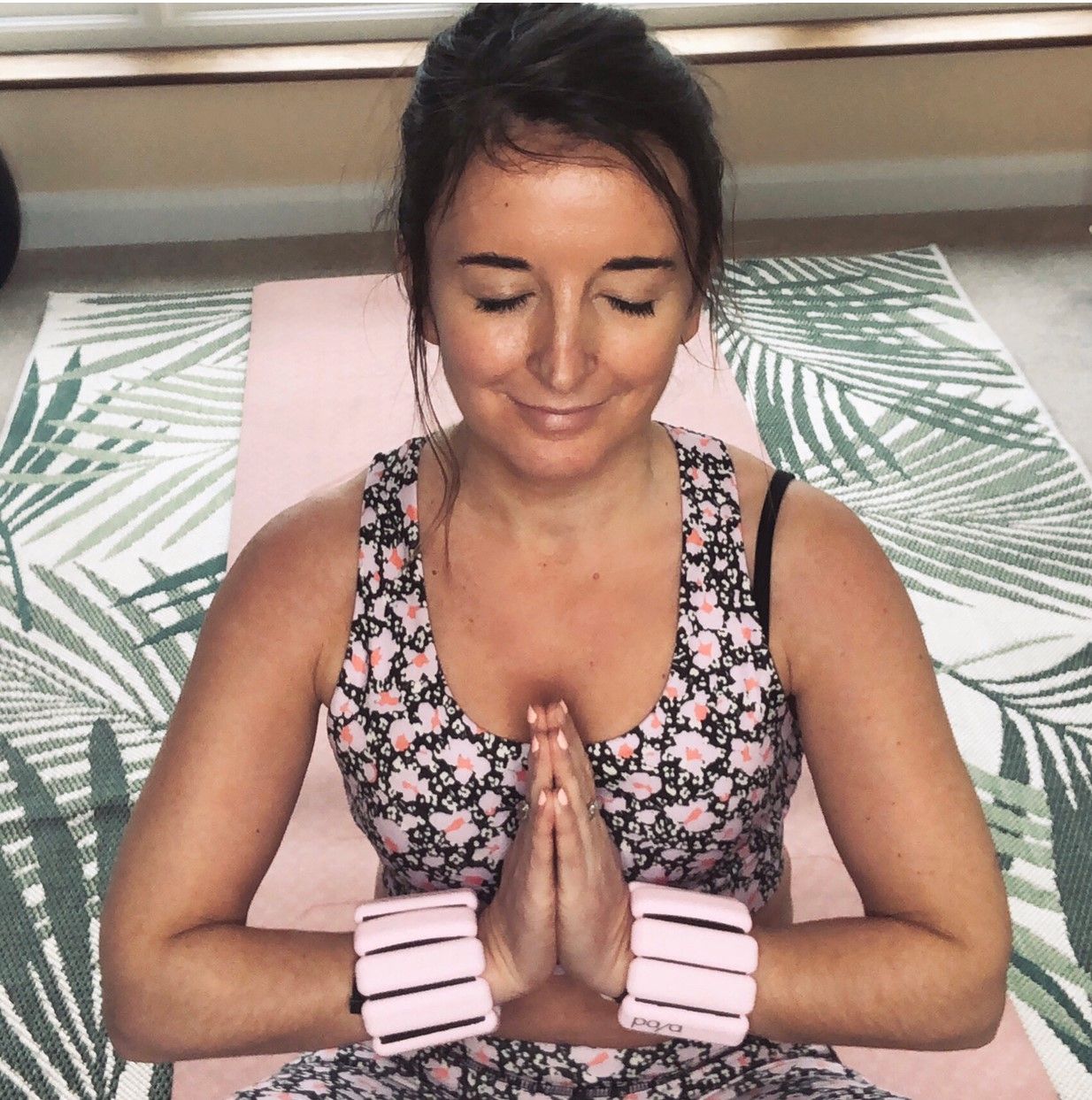 Ideally wash your face before you work out if you have been out and about already. It will help reduce impurities going into your pores as you work out. We designed our Clear It Wipes for this exact situation, however, as long as you remove any excess dirt, that will still work.
If you need to use a moisturiser, opt for a very light one or a hydrating mist. Heavier moisturisers can act as a barrier, sealing in the sweat and not allowing it to evaporate.
If you are outdoors, apply a sunscreen with an SPF that is sweatproof, there are some great sport SPF creams, do check how long the SPF lasts however.
During:
Keep drinking water… the higher the water content in perspiration, the lower the chance of skin irritation. Water adds minerals, acids and proteins to sweat, reducing the skin's pH imbalance.
After: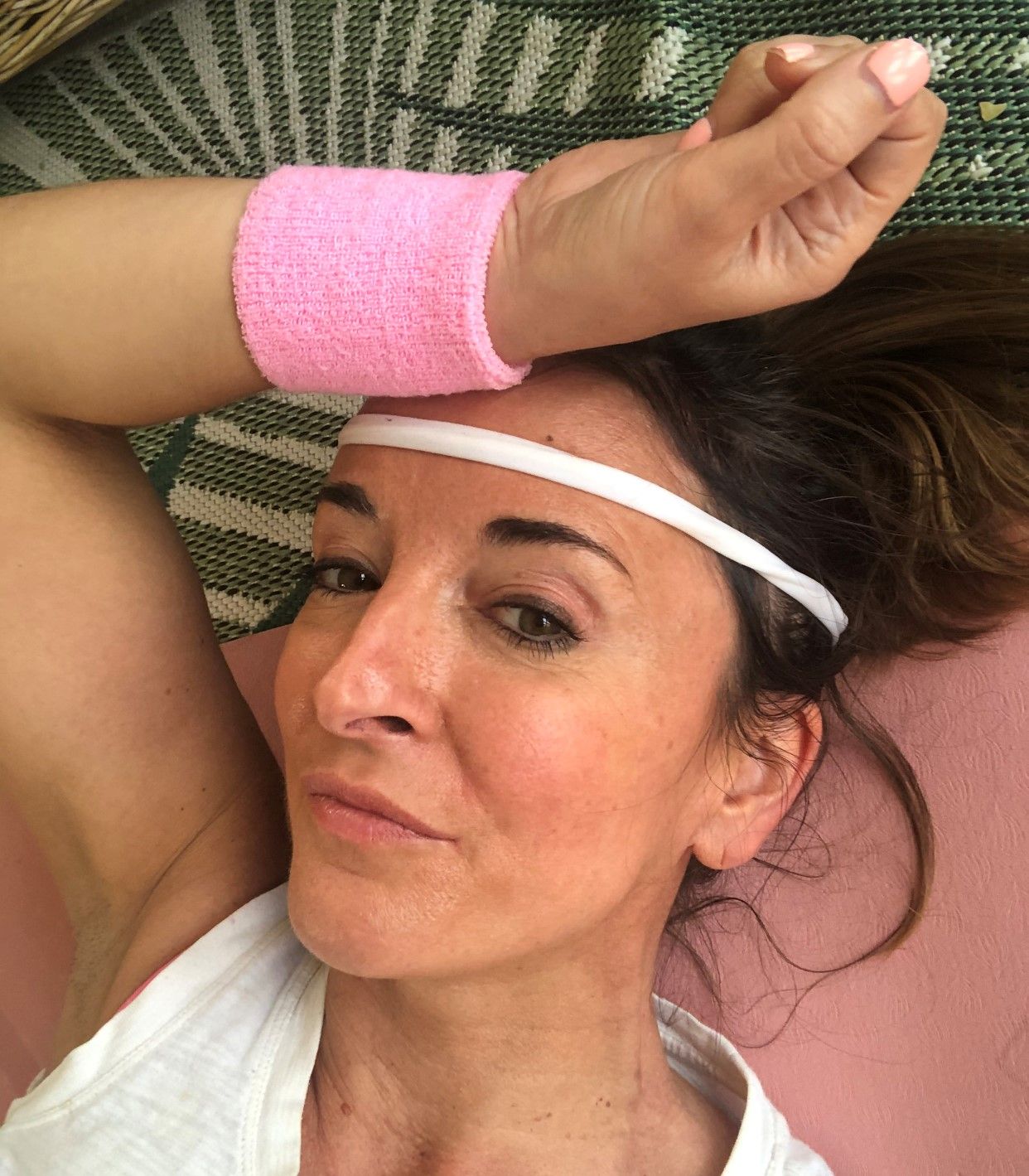 If you're not showering at the gym, be sure the one thing you do is clean your face post-workout. Particularly if you're acne-prone, a wipe with salicylic acid can help prevent clogged pores that lead to pimples. Try our gym bag handy Skin In Motion salicylic biodegradable Clear It Wipes.
Add hydration back on the skin, ideally a light moisturiser or hydrating mist as the skin cools down. After much research, we developed a hyaluronic cooling and calming spray in the guise of Cool It Mist that has just the right amount of moisture as you cool down.
And keep drinking lots of water again…by far the best step to keep the skin hydration level balanced.
To make-up or not to makeup?
And the other hot topic, makeup and exercise, should you or shouldn't you? Well my philosophy has always been, whatever makes you feel confident when working out – be it go-faster-stripe blue eyeliner, a touch of skin coverage or not a jot of makeup. Just ensure if you do wear makeup that is healthy for your skin and stays put.
So if a touch of coverage makes you feel ready to face the gym, be sure to go for a non-comedegenic (breathable) formula so as not to add more dirt into the pores. As well as something sweatproof.
If you can't go without eyeliner, mascara or a brow pencils, go for ones that are really sweatproof. That panda-eye look, is not good if you get caught out bumping into a friend on the treadmill, with large clumps of dark clumps under your eyes. Our best selling Lift It Waterproof mascara has been road tested by GB athletes and personal trainers and they attest to no panda eyes (phew!).
So enjoy getting back to working out in public! Being in a social community exercising is set to give us a much needed feel-good boost…we have waited a very long time for it. And with our healthy exercise friendly skin, we will have our game face at the ready.
Find out more about Skin In Motion and their exciting range of exercise-friendly skincare and make-up here: skininmotion.com/