19 Nov 2019
Let's talk about Men's Wellbeing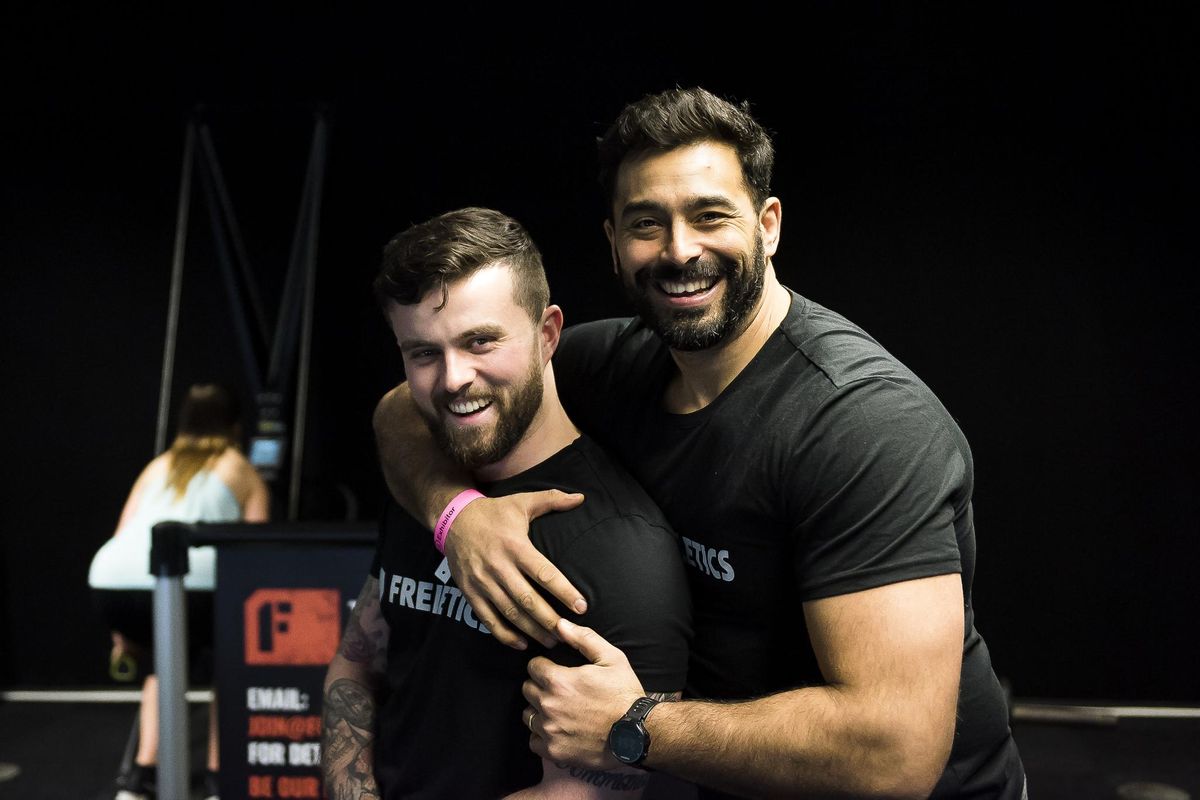 In celebration of International Men's Day on 19th November we asked some of Live Well's male friends to share their tips, tricks and stories around men's wellbeing.
It's good to talk.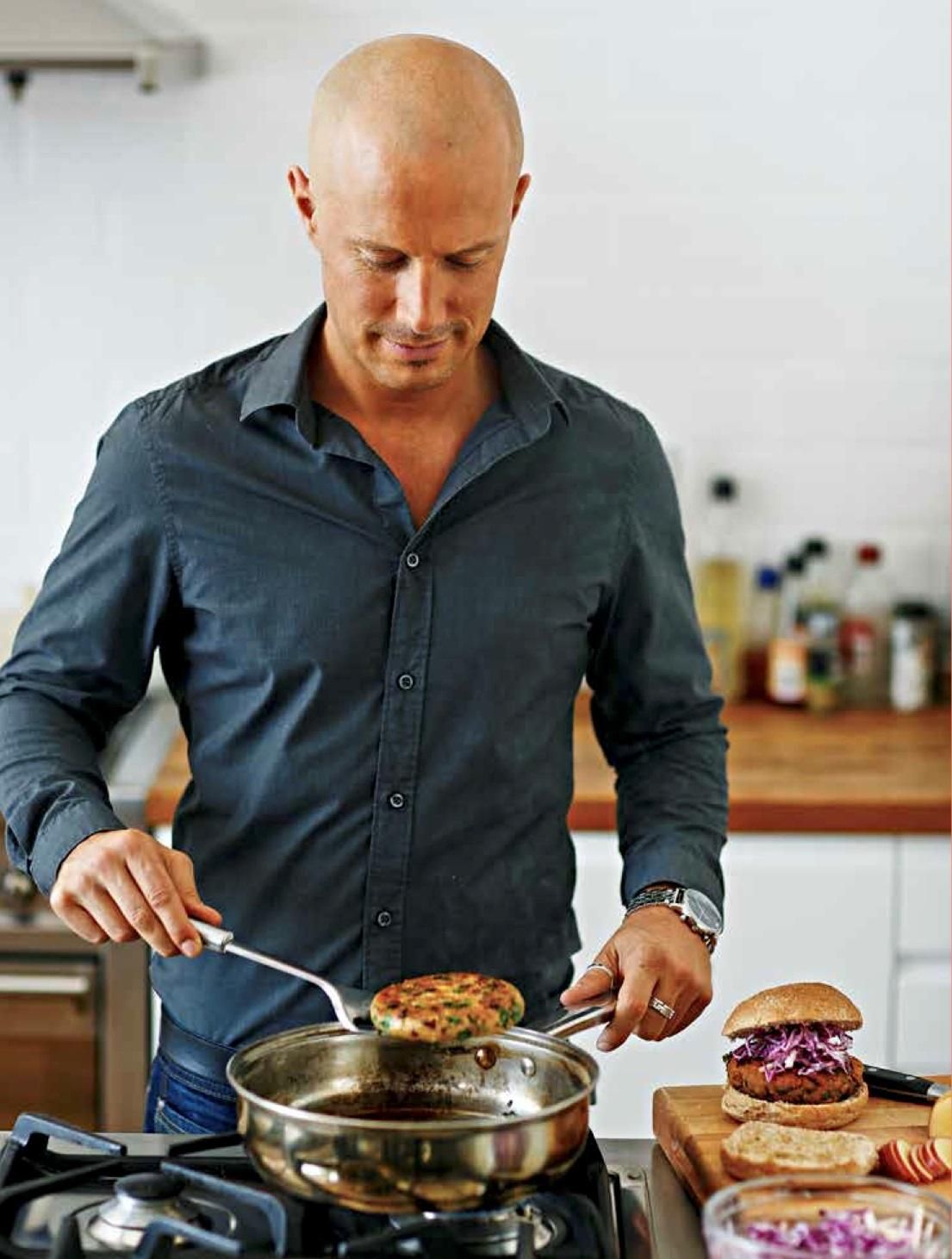 Nutritionist, chef, author and TV presenter Dale Pinnock, aka The Medicinal Chef, is on a mission to help men talk more.
"I underestimated mental health for a very long time. As men, the expectation is to suck it up and get on with it, and I had the added pressure of being in the wellness industry; everyone expected I had it all figured out. Before my life changed (Dale lost his father and best friend in quick succession) I didn't speak out, I bottled things up. Sometimes you have to be completely deconstructed and rebuilt in order to be who you're supposed to be. I started talking about my mental health, because I believe we're all here to lift each other up. At first I was scared of what people would think, but it was the opposite – the more I spoke the more other people did. The second I changed my approach I started to feel connected to people again."
Looking after number one – top tips for self care
Ask yourself… how often do you take time out to focus on you? Furthermore, do you practise self-compassion? Research* shows that people who are in a self-compassionate frame of mind also tend to experience more happiness, optimism, curiosity, creativity, and positive emotions such as enthusiasm, inspiration, and excitement than those who are self-critical.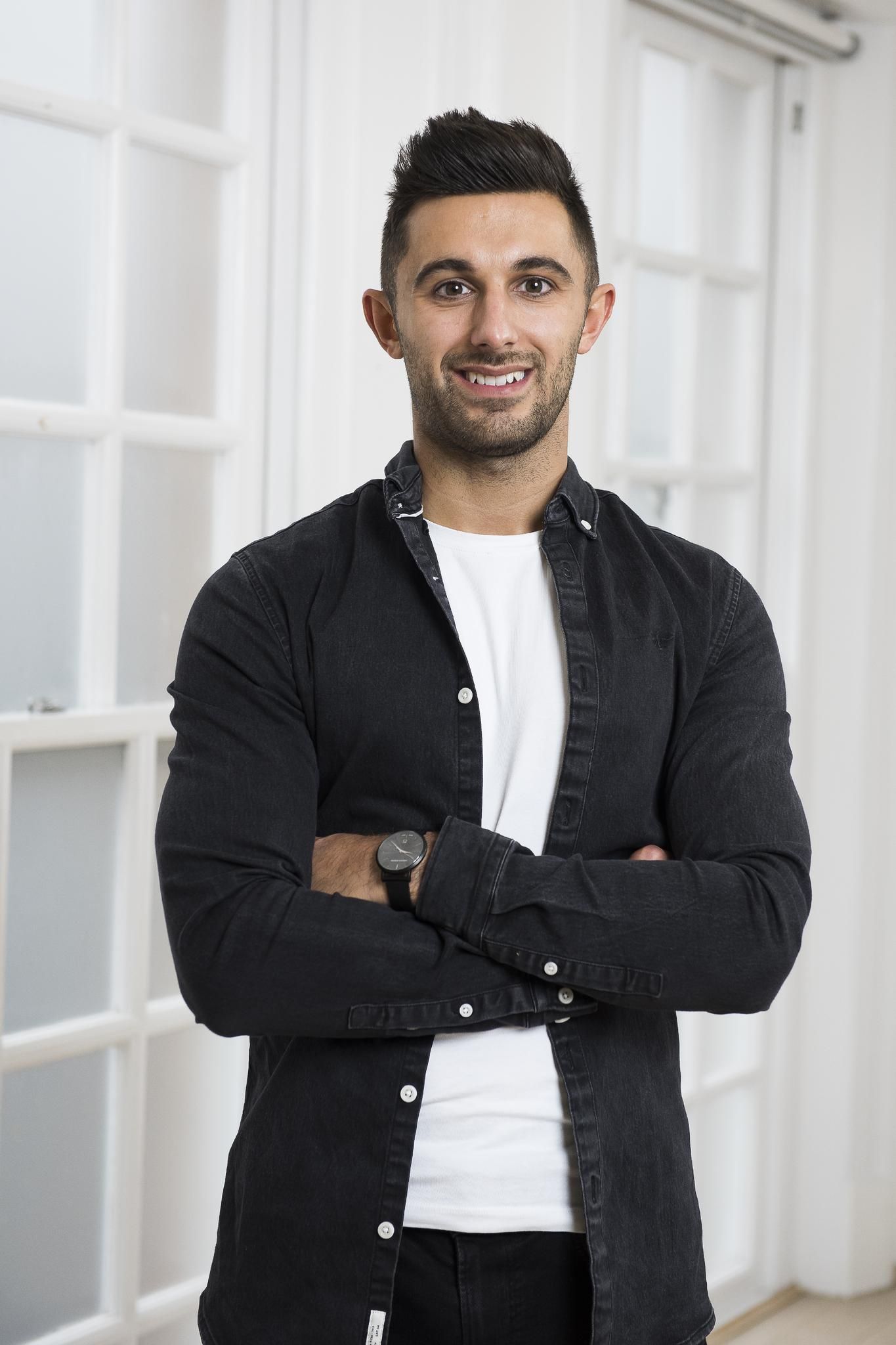 Self-compassion goes hand-in-hand with feeling zero guilt on spending time on self-care, yet very often we're confused about how to approach this. We caught up with Gian Power, founder of TLC Lions, to share his top tips for practising self-care.
TOP TIP 1: Develop a toolbox that works for you. Mine includes daily meditation practice followed by journaling and a strict gym routine to focus my mind each day.
TOP TIP 2: Track your emotions to understand how you feel at any given time. Did you know we can't feel anger and gratitude at the same time? It's powerful to tune into how we're feeling and the more we do it, the easier it is to move around emotions during the day!
TOP TIP 3: Take time out to reflect on life, happiness and the work you're doing. I do this by travelling most months to ensure I get the time out needed.
TOP TIP 4: Finally, speaking up as a man has been one of the most helpful tools for me, sharing with others how I'm feeling. This storytelling is at the core of my company and I'm so proud to have encouraged over 10,000 people to start sharing their own stories in over 57 countries.
*Hollis-Walker & Colosimo, 2011; Neff et al., 2007.
Dealing with stress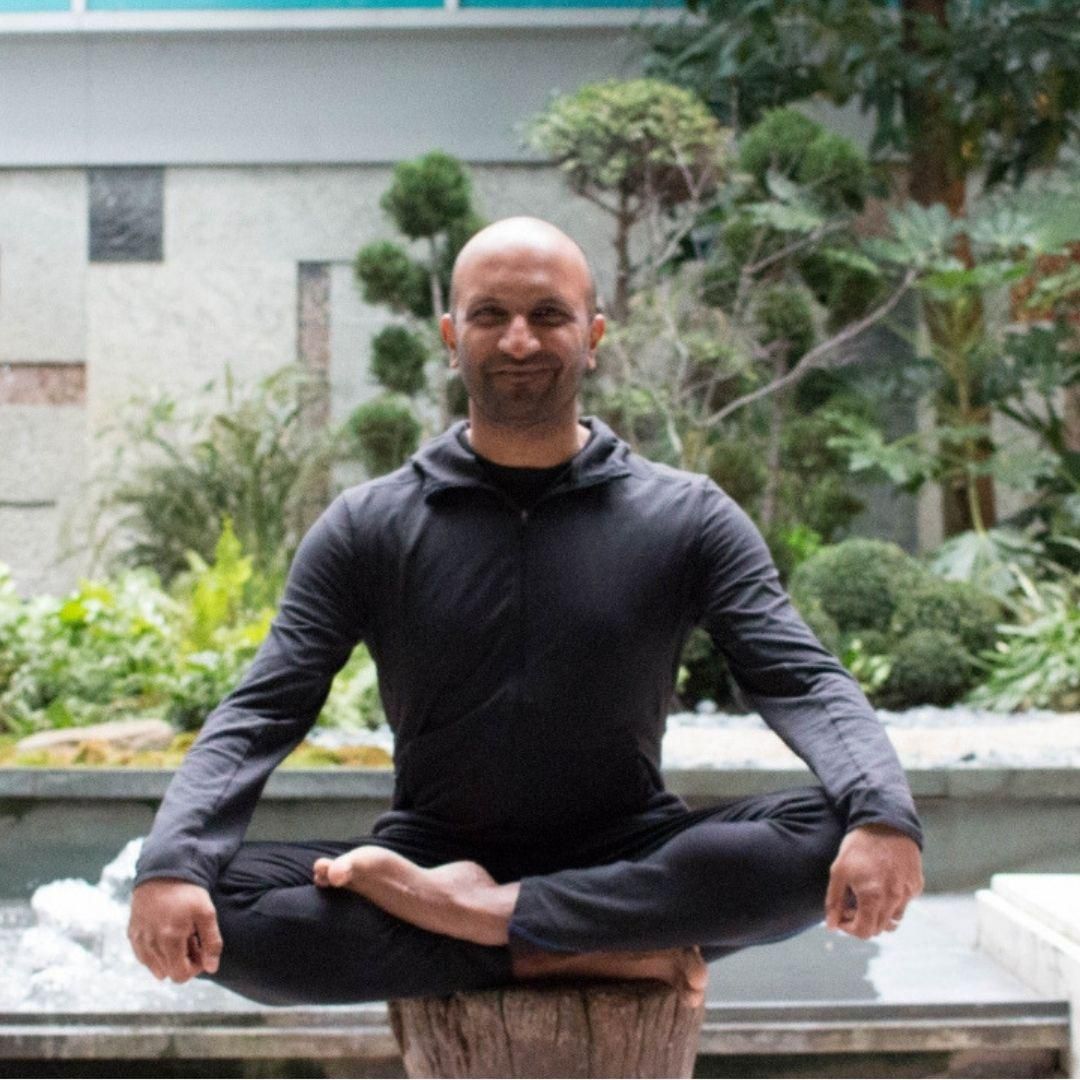 When it comes to finding coping mechanisms to deal with stress, founder of Mind: Unlocked, Niraj Shah, has a fair bit of experience. In contribution to international #StressAwarenessWeek, Niraj shares with us his 3 tips to deal with stress. He tells his story on how a stroke at age 30 led him to journey into learning about what happens in our brain and how to safeguard our wellbeing.
What does men's wellbeing mean to you?
Wellbeing is such a personal word. What it means to you almost certainly differs to someone else. We asked three friends of Live Well to share what men's wellness means to them:
"Men's wellness is about creating a lifestyle that allows men to not only survive but thrive every day and support themselves. Mental, emotional and physical wellness go hand in hand and finding what works for you is key to an all round balance." - Gian Power
"I believe wellness is a journey. Looking back my 20s were focused on performance, and also the aesthetics of someone who looked after themselves; in my 30s as I stopped playing sport at such a high level and moved into fitness professionally it was much more about aesthetics. Now I'm approaching my fourth decade my life situation has changed – I have a young child and running a business – how I feel and how I move has become far more important to my wellness than how I look." - Dave Thomas
"Understanding that seeking help is an option and not a sign of weakness. And that strength is not defined by the physique of your body. Strength also doesn't mean the absence of weakness, but the acknowledgement of vulnerability." - David Kam
"If we don't look after our bodies they will eventually break down; in today's always on, super stimulating world it's the same with our minds. Us males, especially, need to make it a priority to regularly unplug from "the Matrix", otherwise we'll eventually have to face the very real consequences of neglected mental well-being." - Niraj Shah
Announcing…. Jonny Wilkinson, Matt Johnson and Ben Bidwell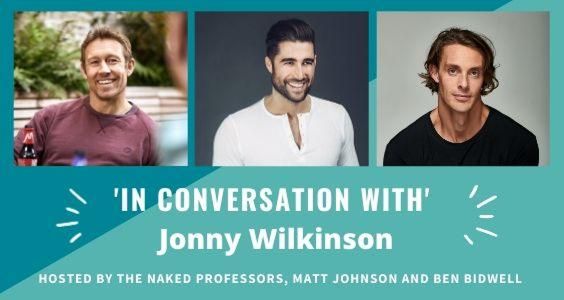 We are absolutely thrilled to announce that England's World Cup winning fly-half Jonny Wilkinson will be joining us at Old Billingsgate on Saturday 1st March, alongside Naked Professors, Matt Johnson (TV presenter) and Ben Bidwell. They'll explore Jonny's evolving journey through career changes and life transitions, resulting mental health challenges and how he went on to discover new approaches for a more balanced, happier and fulfilled life.
Free male goodie bag for the first 50 men…
In celebration of our men's wellness issue, we've decided we want to help men thrive in their wellness journey, too. So we're offering the FIRST 50 men that buy any ticket until 11:59pm Thursday 21st November 2019 a complimentary man-friendly goodie bag worth over £50, collectable from the show. We've never offered goodie bags for general admission tickets before, so to prevent a stampede we're only keeping this offer* open for the next two days!
Click here to purchase your ticket.
*Goodie bag giveaway terms and conditions
The offer is a complimentary goodie bag. This offer is not redeemable with any other offer, nor can it be exchanged.
If you purchase a ticket between 9:00am Tuesday 19th November – 11:59pm Thursday 21st November 2019 your email will be stored to notify you if you are successful as per our ticket purchasing terms.
A member of the Live Well team will email the first 50 purchasers instructions on claiming your complimentary goodie bag by 5pm on 26th November 2019.
The goodie bag can only be collected in person from the event between 28th February and 1st March 2020 by using the instructions emailed to you.