24 Jul 2018
Outsmart your Sweet Tooth
We all know too well what it's like when that sugar craving kicks in. For some of us, it's easier to resist that others, but whether it's that 3pm slump in the office of after dinner in front on the TV, we've all experienced the desire for that sugar hit.
We've got you. Say goodbye to refined sugars, causing your blood sugar levels to go crazy, and instead indulge in a healthier food group that curbs those urges. Our solution? Protein.
Protein is one of three essential macronutrients that our bodies need to survive, as well as supporting stronger muscles, protein reduces the risk of osteoporosis and fractures. Protein is essential for a whole variety of functions and protein powder is just a convenient way to increase your protein intake. Protein will keep you feeling fuller for longer and therefore you won't be reaching for the cookie jar.
We've designed 2 recipes that switch up refined sugars for naturally occurring ones, helping to stabilize blood sugar levels, maintain physical and emotional balance, stop crazy food cravings and sustain consistent energy levels.
Why not try our Salted Caramel Snickerdoodle Protein Balls...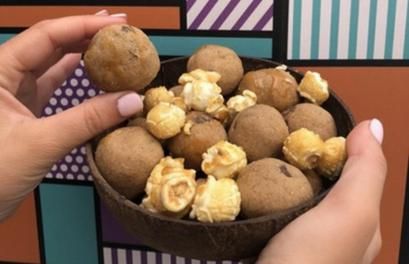 Ingredients (makes 15-20 balls):
• 1/3 cup ground almond
• 1/3 cup Salted Caramel Vegan Multitasker
• ½ cup caramel chips
• 1 tbsp cinnamon
• ¼ tsp sea salt
• 1 tsp vanilla extract
• ½ cup maple syrup
• ½ cup peanut butter
Method
1) In a large mixing bowl, add together all your dry ingredients (almond flour, protein, cinnamon, sea salt).
2) Mix in peanut butter, vanilla extract, maple syrup and caramel chips.
3) Mix well, using your hands and roll into bite size balls.
4) Add more honey/nut butter if you find the consistency is difficult to roll.
5) Keep stored in an airtight container in the fridge
6) Enjoy as a snack to help #FuelYourBest

Or if nice-cream is your thing, try our salted caramel smoothie bowl, aka heaven in a bowl...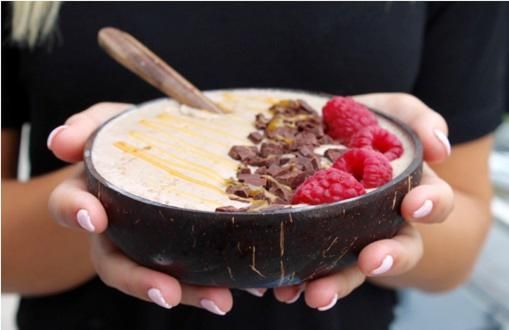 Ingredients
• 300ml almond milk
• 1 scoop Salted Caramel protein multitasker
• 1/2 banana
• handful ice
• tsp cinnamon

Method
1) Whizz all together in a blender and top with your favourite toppings e.g. popcorn, cinnamon, berries, nut butter
About the writers:
At MISSFITS we aren't your typical protein company. We aren't all body builders or gym junkies, but we still understand the power of protein to help keep your body strong and your mind sharp. That's why we make great tasting, everyday protein products for women, to help you stay on top of your game, whether you're working out or just working late. With all natural ingredients, no added sugar and just the right amount of high quality protein, MISSFITS helps you #FuelYourBest day in and day out.