11 Jul 2019
Sophrology: Meet Meditation's Dynamic Sibling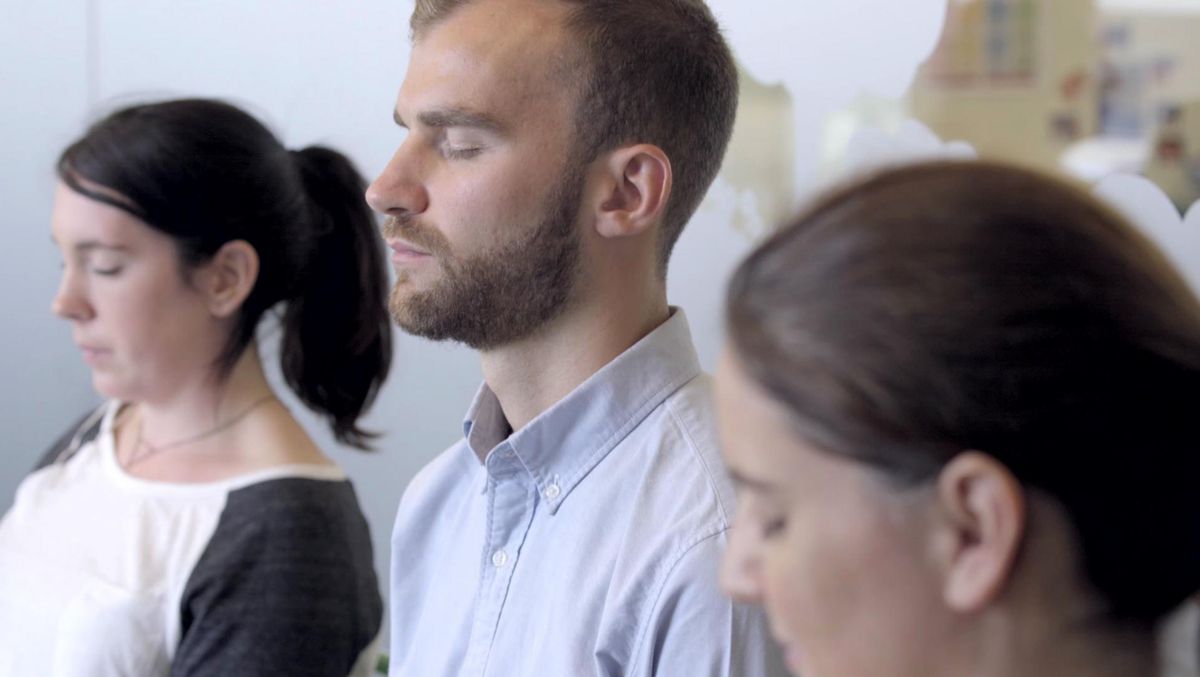 What is Sophrology?
Sophrology is a form of dynamic meditation that combines the best techniques in the world of wellbeing i.e. relaxation, meditation, visualisation techniques, breathwork and light body movement to activate the alpha brain wave state, which has been proven to be a deeply healing state, to calm the mind, relax the body and retrain the brain to better deal with stress, anxiety and tension.
It was originally developed by in the 1960s by Alfonso Caycedo – a Columbian doctor, neurologist and professor of psychiatry. Although widely practised in Europe (particularly in France and Switzerland) by everyone from clinicians to Olympic athletes and CEOS, Sophrology has only recently gained ground in the UK but is being embraced wholeheartedly!
Whether you struggle with your emotions, stress, sleep, an overactive mind or a toxic relationship, it will help you reach a state of balance so you can positively use your energy for what truly matters to you. Sophrology helps you become more mindful of your needs, your limits, your strengths and capabilities so you can create more happiness in your life.
I believe it's a tool that every person should have to help them connect with their "superpower" and cope with life's pressures. We all seem to have a lot of pressure from all aspects of life – the pressure to "have it all" and succeed in everything we do.
What isn't Sophrology (any misconceptions)?
Sophrology is not a complicated or time-consuming practice. Nor is it only for meditation converts. And it doesn't involve an in-depth analysis of the "whys" and "hows". With Sophrology, it is about the mindset - we learn to acknowledge what we feel and where we are, and we use a short and effective practice to move forward or look at things differently. We can become creative in the way we live our lives.
What differentiates it from mindfulness and meditation?
Sophrology blends Eastern philosophies and Western science to tap into your resilient self. Like mindfulness, you notably learn to be in the "now", but you can also prepare for events e.g. competitions, presentations, interviews etc, or use it to uncover your life's purpose.
It allows you to enjoy the present and move forward in a positive way. Sophrology involves a physical element with gentle body movements and exercises to allow for a true mind-body connection that lets us tap into the wisdom of our bodies. When we agree to listen, consciousness reveals itself through the body and mind.
One of the principles in Sophrology states that we can decide how we are going to experience certain events even when we can't change them. We are therefore responsible for our experience and how we respond to situations. This is the key differentiator compared to mindfulness or meditation, and why it is so appealing to so many people.
Here are a couple of exercises you can try out at home!
The Tratac
When you need focus and clarity
1. Hold your arm straight in front of you and focus your gaze on your thumbnail.
2. Inhale through your nose and hold your breath while very slowing drawing your thumb towards the space between your eyebrows – your eyes will naturally cross.
3. Then close your eyes and exhale through the mouth. Then repeat.
This super simple technique, which engages your brain and body, increases your ability to focus on a single task. Research shows that a simple 'tracking the object' exercise like this causes increased interaction between the right and left hemispheres of the brain to sharpen focus. Repeat three times or until you feel focused and engaged.
Tension-Relax
1. Standing tall, let your arms fall straight alongside your body and clench your fists.
2. Now exhale through your mouth, then inhale through your nose and hold the breath. As you hold the breath, 'pump' both your shoulders up and down until you need to exhale again.
3. As you exhale vigorously, relax your arms and hands completely, allowing all tension and tightness to drain simultaneously through the arms and hands.
4. Repeat until you notice you feel calm and rebalanced once more.
By Dominique Antiglio, Sophrologist, author and founder of BeSophro, which has just launched Relax, Reset & Overcome Stress – a Sophrology course for stress management and burnout prevention at be-sophro.com
If you are interested in booking a course, Sophrology are offering all Live Well London readers 20% off until the end of July. To redeem, enter BESOPHRO20 at checkout at be-sophro.com!