23 Sep 2019
Ways to Welcome the Autumn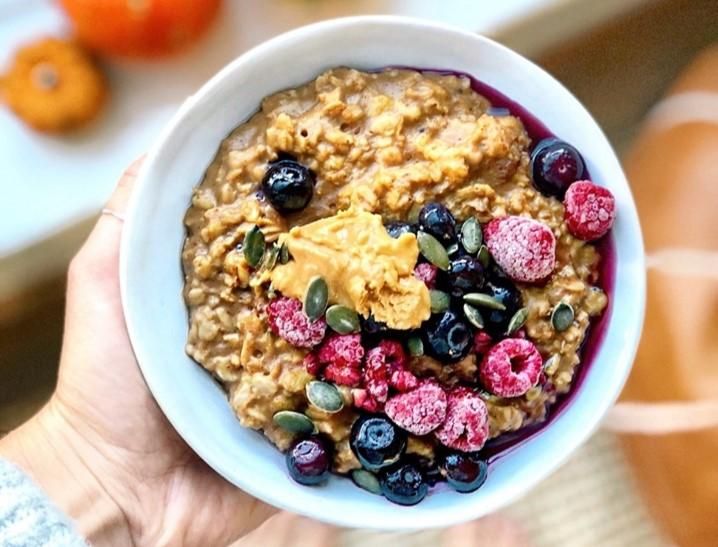 As the leaves start falling from the trees and the air begins to feel crisp, it's clear that the autumnal season is drawing in and we can begin the countdown to the darker months of the year (cue the 'winter blues'). Autumn is the season for preparation; getting your body ready for the winter months ahead. It is also a season of change, the transition from the hot heat of the summer to the cool dark of the winter. But it's not all doom and gloom, as we say goodbye to the high 20s and endless summer barbeques, we can look forward to wearing cosy jumpers, warming meals and the festive season! And to get you in the mood, we have put together some ways that you can use to help transition into the cooler months:
Warming Foods

You may begin to crave those warming, comforting foods like soups, stews and porridge. For no-fuss weekday dinners why not try using a slow cooker? In the morning, cut up any leftover veggies from your fridge and add a flavourful broth to make a comforting autumnal stew, ready in time for when you get home! One of our favourite yogis Sarah Malcolm also has a spiced cacao porridge recipe that is both a warming and delicious start to your day!
Ingredients:
–1 tbsp cacao powder
– 1 tsp ground cinnamon
– 1 tsp turmeric
– 1 tsp ground ginger
– 2 cardamom pods, seeds crushed
– Pinch salt
– Little bit of black pepper (activates the turmeric)
– Milk of choice (just keep pouring until feels good!)
– 60g oats
Method
1. Add oats in a pan & add cold water so it just covers them. Gently heat, stirring regularly.
2. Add the spices, seasoning & cacao powder & stir until the water has been absorbed and then add your milk to cover the oats.
3. Keep cooking on a low heat for 5 minutes, adding more milk if needed.
4. Serve & top with your favourite things
You can check out her other recipes on her page here.
The Great Outdoors

Walking is a great way to appreciate the outstanding natural beauty with the change in season. London really isn't too far away from some amazing National Trust parks and scenic areas. Box Hill in Surrey has some incredible views of surrounding fields and woods – plus it only takes just over one hour to get there from London Waterloo.
Find a walk near you here on Ramblers. It may not be as far as you think to find peace and quiet in nature.
Group Exercise for Motivation

It can be a struggle to find the motivation to exercise in the colder months, especially if you're used to working out in the morning. One of the best ways to keep motivated is by joining a group such as Park Run, This Mum Runs or gathering some friends and inspiring each other to complete your workout whatever the weather! Our partners RED January have an amazing fitness community to help you kick start your wellness journey in the best possible way, you can register your interest with RED January here. It's also so important to find an exercise that works for you that you enjoy! Doing something you look forward to will motivate you to stick with your routine, even on the colder days.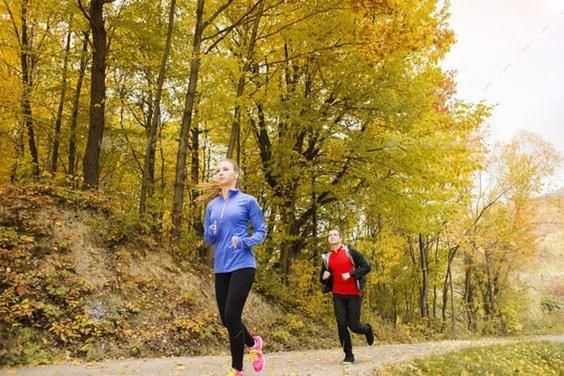 Hygge

Start to Hygge! This Danish concept pronounced 'hoo-ga' or 'hue-gah' means to create a sense of well-being, connection and warmth, whilst encompassing togetherness and community. One of the easiest ways to embrace this wintery concept is to hygge your home. Decorate with textures, cushions, fairy lights and candles to give an instant cosy and snug atmosphere.
Get Snapping

Autumn is one of the most picturesque seasons. Get in the autumnal mood by following some inspirational hashtags or trying out some photography! Looking at visuals of autumn will be sure to get you in the spirit of the season. Here are a few of our favourites:
#autumnscenes
#thatautumnmagic
#impressionsofautumn
#thegreatoutdoors
#autumnmood
#embracingtheseasons


New Rituals

A new season may be time to introduce new rituals. Your skin might be getting dryer and perhaps a new beauty routine is on the cards, but why not use the time it takes to look after your skin as time to look after your mind too? Taking time to massage in creams and oils while breathing mindfully might be a well-needed break from a busy day. And if you want to spend some extra time in bed then we have good news for you, there is now such a thing as bed yoga! There's some stretches and poses that you can do from the comfort of your own bed! Result! Sometimes small changes can make a big difference.
There are so many things you can do to welcome in the new season, but these are just some of our personal favourites. By making small changes and adapting your routine, you'll soon be ready for the autumn and dare we say it, the winter!