Live Well provides the ultimate platform to activate brands, tell your story, educate, excite, inform, dispel myths, raise awareness and do business across a portfolio of online promotional platforms dedicated to total health and wellbeing.
Engage, promote and activate your brand with the Live Well community… online… all year-round!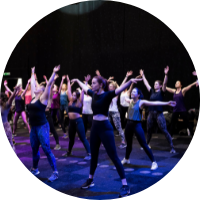 Our audience's values:
Health conscious with money to invest in their wellbeing
A genuine, evolving interest in their health
Wellbeing advocates looking for the next best product, service, new trends and inspiration
Eager to learn and try things out for themselves
Seek out credible brands and qualified advice
Loves trying new experiences and products to add to their existing wellbeing routines
From Multi-channel campaigns, bespoke online content creation, social campaigns, consumer research or solus e-shots and comms – make Live Well's platform and audience of engaged and interested wellness consumers with spending power part of your next outreach and adverting campaign.
No matter how large or small your budget, our team will take pride in working with you on a one-to-one basis to develop the most cost-effective campaign for your brand.