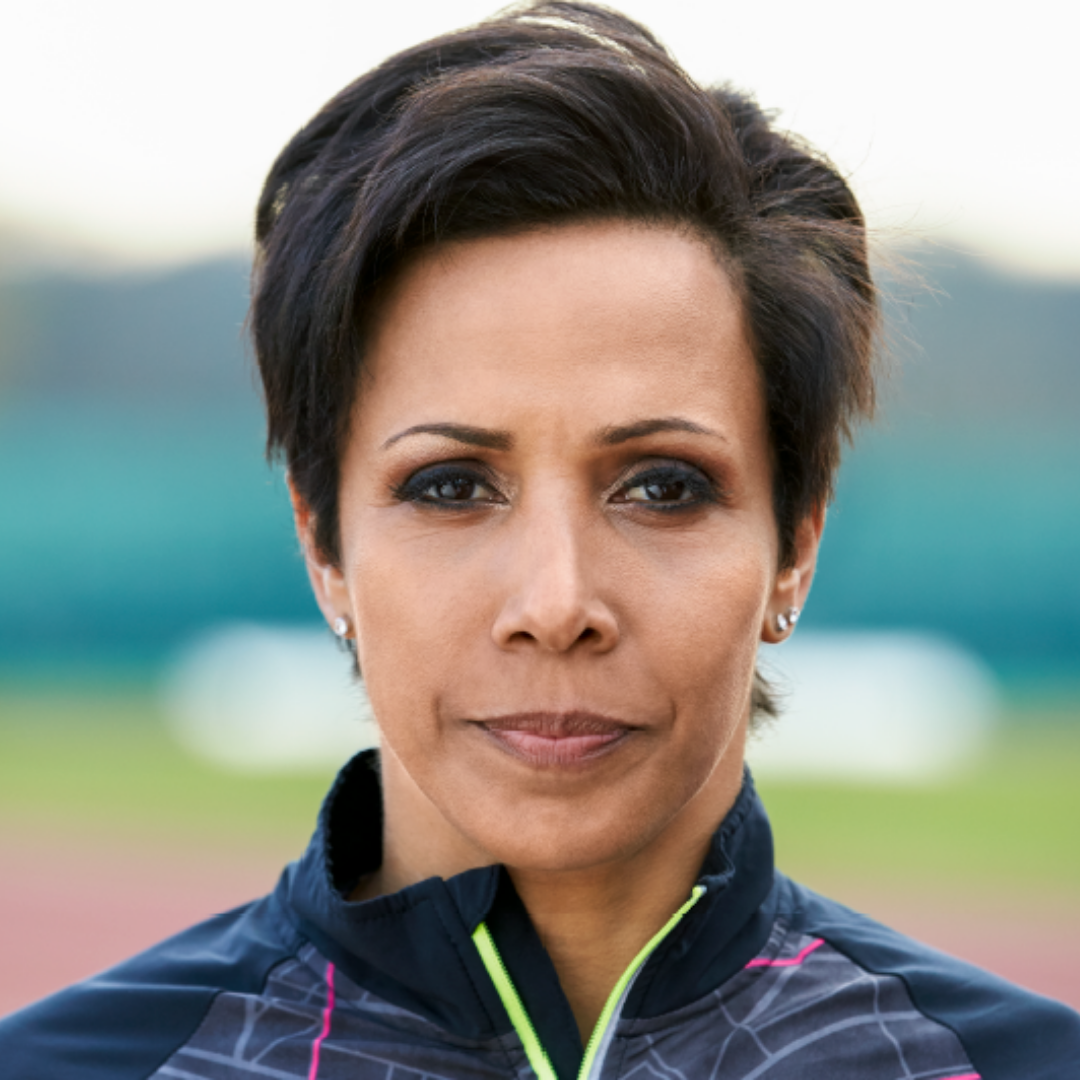 Dame Kelly Holmes
Double Olympic Champion Col. Dame Kelly Holmes MBE (mil) and founder of Military In Motion
COL. Dame Kelly Holmes is an inspirational speaker, fitness and mental health leader, and a business woman.
She is a Double Olympic Champion and has won 7 Gold, 8 Silver and 4 Bronze medals at Olympic, World, Commonwealth and European Championships.
She is also a Honorary Colonel of The Royal Armoured Corps Training Regiment.
Dame Kelly Holmes pursued her talent at running due to the belief and support of her PE teacher at school and was ferried to race meetings up and down the country by her family growing up. She dreamed of Olympic Gold but her running career was overshadowed with repeated physical injuries and periods of clinical depression and self-harm that affected Kelly right up to the 2004 Olympic Games in Athens. Kelly won Olympic Gold in the 800m and 1500m races at Athens, becoming the first woman ever and the first Briton in over 80 years to do so. She was named BBC Sports Personality of the Year in 2004 and awarded a Damehood in 2005 for services to athletics. She still holds various track records to this day.
At 18 she quit her athletics career to pursue her first dream in the Army where she joined as a HGV driver, but eventually became a Physical Training Instructor. In 1998 she was awarded an MBE for services to the British Army and in 2018 appointed Honorary Colonel of The Royal Armoured Corps Training Regiment, becoming the first person to ever be attached to a regular unit which was signed off by the Queen.
In 2008 she also founded the Dame Kelly Holmes Trust in 2008 with a vision to get young lives back on track using the unique skills of world class athletes to engage, enable and empower young people.